Q: Is there anything I can do to boost my partners usage of my campaign/demand center materials?
A: We've heard this one before! You provide your partners with access to marketing automation tools and lots of content to assist your partners through the sales cycle. Yet utilization is low! You're not alone; a recent SiriusDecisions' survey concluded that only 17% of partners really use these tools.
These partner services can work more efficiently for you with some small tweaks and re-investment to educate and incentivize the right persona for marketing activity within your partner base type. Here's a '3 steps to success' infographic with a suggestion on how to re-look at this area.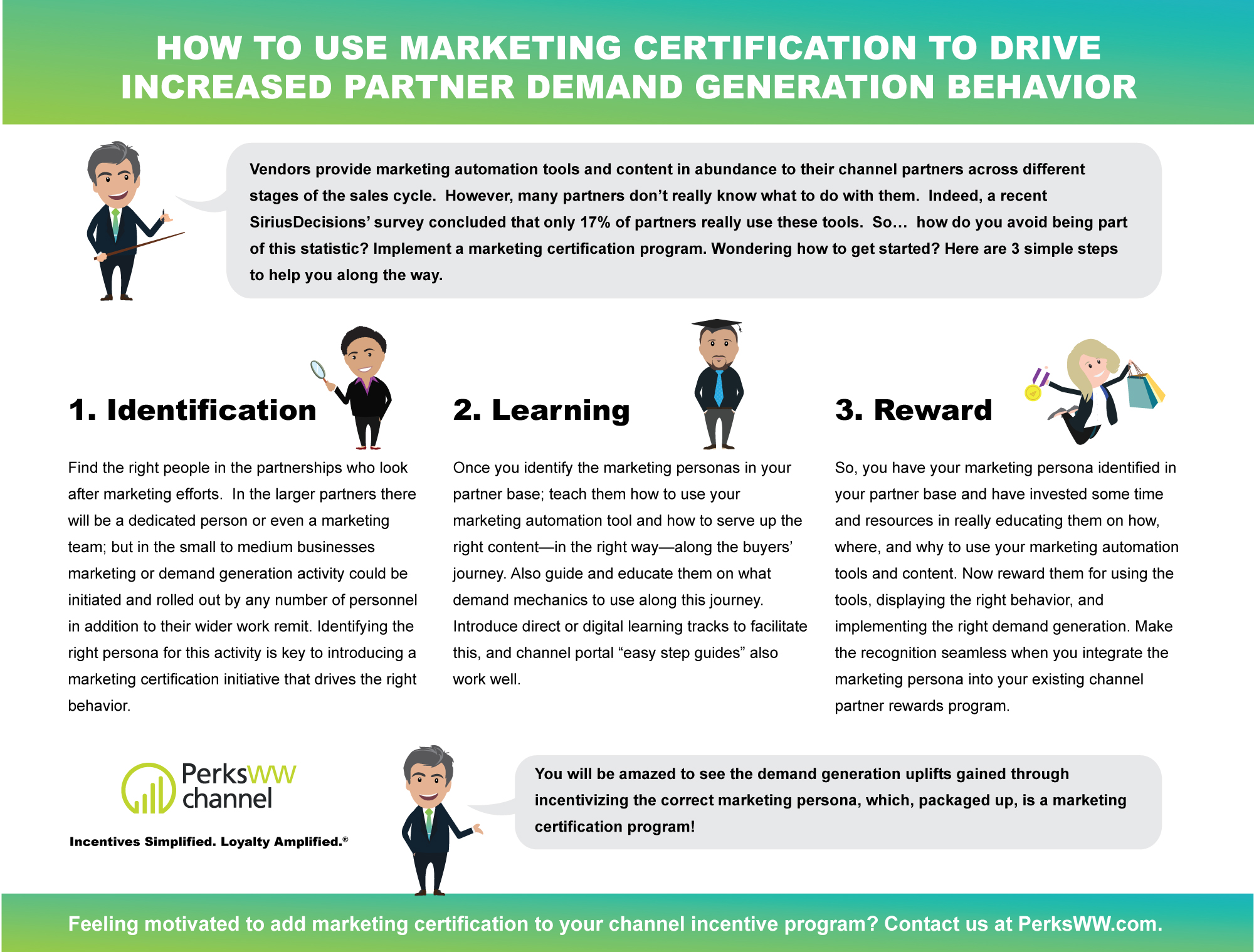 About the Author

More Content by Perks WW Channel Experts