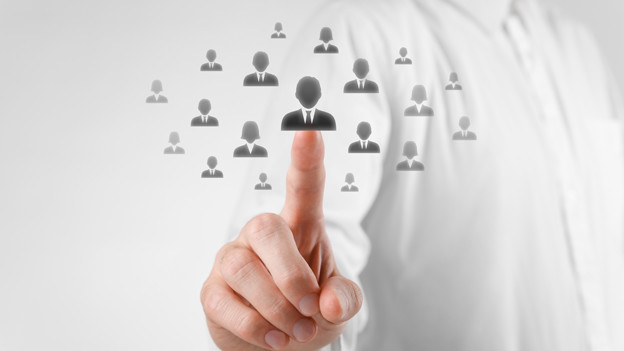 Talent acquisition is a vast topic which doesn't always get the focus it deserves. Thinking about hiring, recruiting and talent acquisition as a single concept muddles the strategic importance of the task at hand. While hiring is indeed part of talent acquisition, acquisition focuses on meeting the long-term goals of your company as it grows and is imperative. This forward thinking view connects your future goals with the talent needed to achieve those aims. If your company knows where it is heading, it will also know what resources it needs to get there.
Talent Acquisition Strategy focuses on the long-term growth of your company.
Now that we know talent acquisition must be directly correlated to your company's long term goals, let's look at the difference between short-term and long-term focus as it relates to talent acquisition:

Company A (short-term focus): Seeks talent when positions need to be filled and as new positions arise. Their focus is on the goals of "here and now", hiring people with the skill set to do the job.
Company A is not focusing talent acquisition on the future growth of the company. Their focus on short-term goals can harm their company's culture. When employees lack awareness of future goals, the company's culture will focus on short-term goals. Focusing only on company needs when they become immediate can stifle innovation and creativity.
Company B (long-term focus): Company B's focus is on the "future goals of the company" and how to create a culture that appeals to potential talent. They hire people with the right skill sets for the job, but understand how work style plays into success and put a high-premium on cultural fit. "Build it and they will come…"
Engagement
Talent acquisition begins with your current employees. How desirable talented individuals find working for your company is a reflection of your current employee engagement. Your company's perceived value to talented individuals is a direct reflection of how your current employees view their jobs. Employees may work extremely hard and may even exceed expectations, but if they are unhappy and do not feel appreciated, potential talent will notice this in the job market, after all, sites like GlassDoor put it all out in public view. Employees in companies that openly recognize their employees, even celebrate their employees, show reduced turnover rates and can create a "waiting room" of talent. Pairing this with good benefits is a match made in heaven, not to mention employees will enjoy contributing to the goals of the business, their team, managers and friends.
Transparency of companies through social media like LinkedIn and Twitter have forced organizations to take a step back and pay close attention to how their brand may be viewed by potential hires. Talented individuals seeking employment can be turned away because of one bad tweet or post. Our socially connected world exacerbates the issue with the lacks of proper context. Your company must be engaged with its audience, this includes potential talent.
Employee Referrals
Your employees are a lot like your customers. One of the best ways to attract new customers is through existing customers. The same is true for your workforce. When the workflow is continuous and moves quickly, employees who are invested in their work can be extremely sensitive to the performance of new hires. A well-structured workforce that performs will hold new hires, as well as fellow team members, to high standards. This is why employee referrals are so powerful. People want to work with similar-minded people, especially their friends. This concept can be tremendously significant to both the company culture and to the budget.
In a fast paced work environment, engaged and motivated employees can and will drive out bad seeds. Meeting the needs of new talent begins with meeting the needs of your employees.
People want more than employment as a transaction, they want to be a part of something meaningful while influencing a company's success. This is tremendously important when considering the impact of the "romantic generation" of millennials entering the workforce. Over the last few years millennials were recognized to have more buying power and disposable income than ever before. This perspective, provides the possibility that offering a high salary isn't always enough. Employees want and need more.
Conclusion
Talent acquisition should be correlated to your company's long-term goals
Talent acquisition begins with your current employees
Social media has opened a window into your company and how it is viewed
Meeting the needs of new talent begins with meeting the needs of your employees

Check out the effects of Perks' company culture!
About the Author

More Content by Chris Spann