"Summer afternoon—summer afternoon; to me those have always been the two most beautiful words in the English language."

Henry James
Are you less productive at work during summer? A 2012 Captivate Network report says you are. The study indicates workplace productivity declines 20% during summer and employees are 45% more distracted than at other times of the year.* Short work weeks, the option to work from home and flex-time are a few tools organizations use to increase engagement, but the Captivate Network report states these tactics might not produce the desired results. So how does an employee stay focused when they would rather be on summer break? We took the question to the streets of cubicle-land and asked a millennial, a Generation Xer and a baby boomer to answer questions about how they stay focused when they'd rather be on vacation.
OUR QUESTIONS
1. Everyone is in a vacation frame of mind. How do you stay focused and engaged with your
work when your heart wants to be on the beach?
2. What could your employer do (or perhaps already does) to keep you motivated?
THE RESPONSES
Emily, The Millennial
I stay focused at work by bringing the summer vibe with me into the office. Most days I'll play fun, upbeat music while I'm working, and take a break at some point during the day to pop outside for a walk or lunch with a friend. Taking full advantage of my off time hours also keeps me focused at work. I make an effort to spend time outside every day, enjoying the extended daylight hours—whether spending a Saturday on the lake, heading out for an evening jog, or enjoying a cold drink on a shaded patio! If you're tired and satisfied from playing in the heat, it's a lot easier to appreciate the serene cool of an afternoon inside working.
A casual dress code helps keep me motivated during the summer months as I can dress comfortably for the weather, and don't have to worry about feeling suffocated on my way to, and at, the office. I also appreciate allowing animals at work—petting or walking our office dog provides welcome breaks throughout the day and gives me an excuse to pop outside. I think allowing a few extra "spring fever" summertime floating holidays/flex hours, or encouraging us to work from home, would be a great additional motivator. Having the option to go outside and explore a bit more throughout the summer, or take care of kids who are on vacation, would be a great benefit. While my work does require me to be available to clients throughout the day, my workload varies considerably based on the time of month or quarter. Having the ability to "accrue" vacation hours to use later when things slow down would really help make those long days feel worthwhile and keep me engaged!
Mary Ellen, Generation X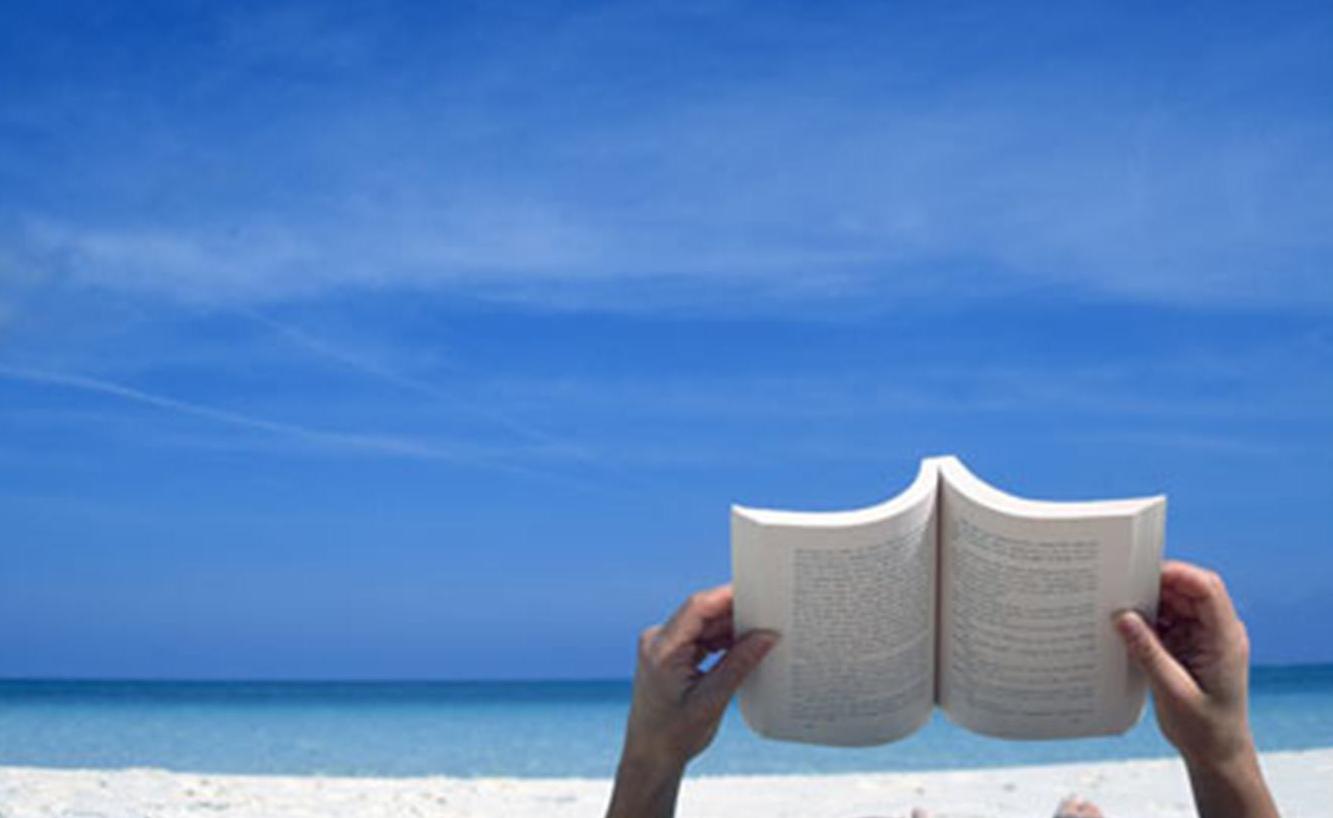 hate to reinforce the Gen X stereotype, but here it goes: I fully embrace the lazy summer mood. I try to nap, read, eat and do nothing as much as possible from June through August. Of course, no one wants to pay me to be a slacker, so I switch up my routine to allow for more downtime. I wake up earlier in the morning and go to sleep later; I do all my house chores during the week so my weekends are free; and I schedule at least one long weekend to do to absolutely nothing. My motives are not fueled purely by Gen X lethargy; I believe that I do my best work when I make time to be still and summer is the perfect season for stillness – giving myself permission to slow down increases my focus and my creativity.
In spite of my leisurely summer lifestyle, I am a proponent of self-motivation and don't expect my employer to do anything special to move me along. But I don't work in a silo, and my relationships with my co-workers and managers inspire me to do my best. I like that we have a peer-to-peer recognition program that allows me to reward people for going the extra mile. It makes me happy to show gratitude and helps me build a connection. A strong bond with team members keeps me engaged all year long.
Deb, Baby Boomer
Summertime, when the living is easy?
Luckily, I live in a part of the country where it gets really hot in the summer, so the idea of going outside isn't all that enticing. That said, it is sunny, skies are blue and vacations are being planned. Given that I am human (no matter what my detractors say) I occasionally find myself mindlessly staring out my office window. As a home-based worker I believe it is easier for me to deal with seasonal transitions. It is impossible to be a full-time teleworker and not be completely focused, regardless of the time of year.
On those occasions where the pull of a week away at the beach is just too strong, I both give-in and focus all at the same time. How's that possible?
Giving in: I find it is better for me to directly approach anything taking my attention away from work. Sometimes I just need to listen to my inner voice and arrange a week-end getaway at the beach. Paying attention to distractions, ensures that they are effectively managed.

Focus: I am a big believer in making lists. When I feel that I'm losing focus I stop, clean up my desk (I find clutter to be very defocusing) and make a list of open items with priorities. Nothing is better than a to-do list for bringing work back into focus.
What can employers do to help? Ultimately, I think each person is responsible for their own motivation, but keeping that in mind, there are three things that employers can do to help:
Plan a fun outing. This is the giving in portion. It's fun to know that you have fun activities to look forward to and the countdown to the event helps people stay focused.
Business alignment, while always important to organizational success, is critical in the summer months, when minds start to wander. Make sure everyone knows how their personal success support the success of the company
Think about kicking off new projects. Nothing is as exciting as the prospect of starting something new.
All in all, it's about accepting the realities of the season and facing them head on. Pretending that summer time doesn't bring a different sense of challenges is short-sighted, for both the organization and the individual.
Do you think the seasons affect your work?

Take our survey!
About the Author

More Content by Mary Ellen Pyle