July, 28, 2061
It's 2061 folks, and today's employees are in search of jobs that can put the latest technology in their hands, and beam employee recognition to their coworkers at light speed. The average American employee now owns 19 connected devices, and so getting and keeping their attention is of major concern to HR professionals. Is your company up to the challenge of meeting these needs?
We need geniuses, and lots of them.
1978, a year in which 72% of all jobs did not require college education, seems like a distant memory. In 2061 85% of available jobs now require college education of some sort, and universities cannot pump out graduates fast enough. It's not just that we need highly educated employees to satisfy the current market demands, it's that the need for bright minds is growing exponentially.
A 2010 Study by the Alliance for education:
This high demand for skilled labor means that your company has to look more enticing to new hires than your competitors do. For tech companies - your current employees probably already have bachelor's degrees or more, so education might not be at the top of your manager's minds. However, to keep pace with today's economy you have to make professional development a cornerstone of your engagement program. Employees should be given every opportunity to learn about new technologies like hologram phones and self driving helicopters, and how these will change the 2061 marketplace.
"Technology is nothing. What's important is that you have a faith in people, that they're basically good and smart, and if you give them tools, they'll do wonderful things with them"

- Ripal Vyas President at Softweb Solutions Inc.
Incentives that are both personal, and universal.
Remember twenty years ago when every writer worth his weight in gold was shouting atop their office building that companies must account for millennials? Well now that our workplaces are comprised of the most diverse demographic in modern history, a unique challenge sits before today's managers and engagement strategists. How can we unite a group of people with vastly different interests for 9+ hours a day?
Although it was only for 90 minutes, the creatives at Pixar have been doing it for years. These filmmakers faced the exact problem as modern companies with a diverse workforce. They thought to themselves - since parents and older siblings will be watching animated movies alongside their younger cohorts, how can we make stories that are engaging to both audiences? How can we make movies that allow for an enjoyable shared experience? John Lasseter (Chief Creative Officer at Pixar) and his team were able to unite generations by choosing universal story themes about coming of age, fulfilling a dream, and coping with sadness among others. They also peppered in adult themes and smarts that occupied parents' attention while tots' eyes were glued to the bright colors on screen.
In 2061 companies can treat their increasingly diverse workforces in the same way - using engagement strategies that appeal to everyone in addition to elements that are specifically tailored to niche groups. An engagement program with these elements might contain a "Learn and Earn" promotion that resonates with all employees looking to build their knowledge, in addition to a social media promotion tailored towards younger employees. The rewards catalog for this program would contain a combination of products that appeal to niche individual groups (tech gadgets, beauty products kitchenware), in addition to shared experiences (travel opportunities, or group outings).
UX has become hyper-personalized, incentives don't have to be.
We've all come to love the 250 different flavors of coffee Starbuck serves, and the 1.3 billion movies and shows Netflix now offers. And who could live without 'MindBook' the first ever social media platform based entirely in virtual reality? We love these technologies because they allow us to consume content and products personalized at an unprecedented level. Our devices have evolved to the point they often know us better then we know ourselves. What does this mean for the shared experience?
Back in the days of cable television and radio, people felt a desire to watch and listen to content live, as it happened. In a sense we "shared" these experiences, because they took place at the same point in time, and we would talk about the latest episodes of Breaking Bad Monday at work as if we had watched them together.
Today, we have much more sophisticated degrees of personalization in all aspects of society, and employee engagement programs have followed suit. We've gotten so good at personalizing the user experience our next question needs to be: how can we bring back the shared experience?
What all this means for companies looking to engage their employees is that having real life experiences together will create a profound sense of belonging in a workplace. While promotions that placed emphasis on individual achievement have been incredibly successful in the past - group objectives that encourage collaboration are of growing importance. This emphasis can even extend to to your rewards catalog. By featuring concert tickets, travel vouchers, and activity coupons, companies can encourage their employees to indulge as a community in an increasingly individualized world.
Communications have to live outside the box.
Remember in 2040 when the US congress passed a law forbidding the use of pop-up ads, and telemarketing campaigns? Marketers, and even program administrators across the business world swore the apocalypse had arrived, and were unsure how they'd ever generate a lead, or get an employee to open an email again. The solution required them to reconcile two problems:
The human attention span has dropped to 6 seconds (down from 8 in 2016), meaning there's an even greater struggle getting users to read longform content.

We've gotten amazingly skilled at filtering out content we don't care about, so the hurdles to cross before getting to a user are huge.

Today in 2061, have found their solution through trial and error: deliberate, interesting, and creative messaging. When the internet was first expanding, the goal for companies was to blast out as much messaging as humanly possible on as many platforms as possible. Today, while providing lots of content is still valuable, being deliberate and concise is the better play for an engagement program.
The Internet [operates] more like electricity [used to], as an unseen part of the infrastructure around us that we notice only when it's not present. This [puts] more pressure on advertisers, marketers, and big thinkers to spread their messages in a genuinely interesting and useful way, since they'll be less able to rely on interruptive display ads to get people's attention.

--Sarah Green, Harvard Business Review, Senior Associate Editor and Host of HBR Ideacast
So how can you account for these challenges in the workplace? By devoting more time and effort to creating high-quality messaging that's deliberate and targeted to reach your employees. For example, when communicating corporate objectives, and/or mission statements to your employees - in today's climate emailing a PDF around isn't going to cut it. Employees have shorter attention spans than ever, and a tremendous amount of filtering power, so administrators have to think outside the box. Manager's should start thinking about engagement promotions more like a campaign, and develop, clear, concise messaging to get their points across.
In Conclusion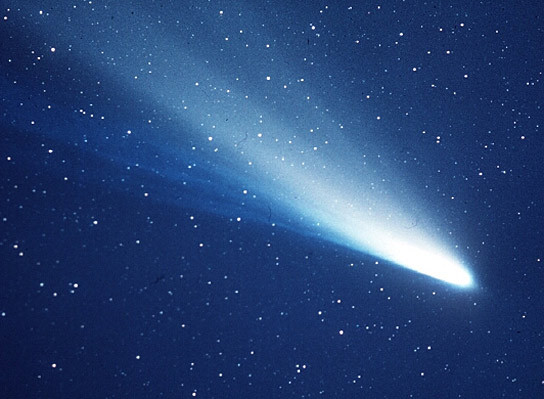 If program administrators, and managers get one take away from this article it should be this: technology and personalization are vital elements to employee engagement. However, to prepare for the future we all need to be realistic about the challenges they present and design our programs accordingly. And finally the top recommendation I have for program managers and administrators is to step outside this evening to watch Haley's comet fly across the sky - that's a shared experience you won't want to miss.

Check out our other resources!
** Some of the figures in this article are loosely based on data forecasts, trends, and predictions from industry thought-leaders, but I am not a wizard, I can't really see what's happening in 2061.
References:
About the Author

More Content by Chris Spann